Circotherm
Thermooil Boiler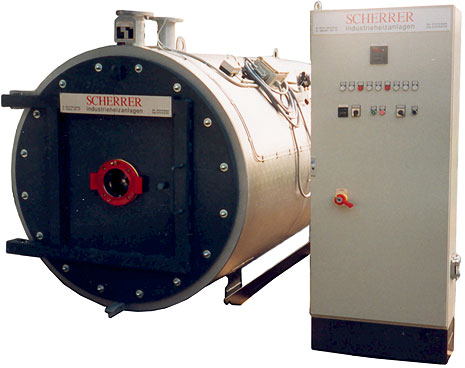 Quality Marks
High efficiency combustion (up to 88 %)
Exact temperature control
No local over heat
Precisely manufactured tube bundles
Minimal heat loss because of high effective insulation
Rear partition of combustion chamber is entirely cooled by thermooil, thereby no tension cracks of refractories.
Front door on hinges (type CH), resp. removable top plate (type CV), thereby easy possibility of cleaning to preserve the high efficiency.
All control cables are ready-wired by plugs to avoid wiring faults at site.
SCHERRER Industrieheizanlagen
Beethovenstr. 4
D-76863 Herxheim
Germany
Phone: +49.7276.919 200
Fax: +49.7276.919 201
Mail:
Internet: http://www.boiler.de